__
Receive Free Fax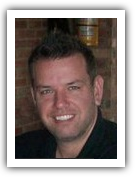 by Matt Gerchow
H
ow to Receive Free Fax Messages Over the Internet
So, you want to receive free fax messages on your computer and you are looking for the best way to do that particular task.
Currently there is not a reliable way to receive messages by fax for free.
There are a number of free fax systems available, but they are only set up to send faxes and often you are limited to the number of pages you can send.
In addition, you must accept a fair amount of advertising to go along with your message. There are several options available, which are almost as good as free when it comes time to use an Internet based fax system.
One of the best ways to send and receive free fax messages is to find one of the many internet based fax systems that offer a 30-day free trial.
If your need is very short term then signing up for one of these trials may actually solve your problem. At the end of the trial cancel any billing information and go about your business.
Should you need it again, find another service and go through free trial again. While this is not a long-term solution, it may take care of your short-term needs.
However, a more sane solution is to take an inventory of your needs and then try a number of companies out and continue the service at a price that fits your needs.
Many of the fax systems available have pricing plans that fit the needs of almost any size company. Prices start as low as $4.99 per month and go as high as your need grows.
The average price for a quality service is about $8.00 per month and that includes a total of between 300 and 500 total faxed pages per month, free dedicated phone line, storage of faxes, multiple types of notification when faxes are received, from 1 to 10 users, and unlimited access.
You cannot have a fax at home with a dedicated line for anywhere near this price, at the least with all fees, taxes and charges a dedicated fax line will cost you $35.00 a month.
Signing up and receiving faxes is easy…
Click on the company that you would like to try and put in your personal information so that the company can comply with the federal spam fax laws and you are set. RingCentral is an excellent choice, and they offer a 30-day trial for free.


Log into the account and you will be able to provide anyone who needs to send you a fax your new number.


When a fax arrives depending on the company, you will get an email with the fax, a text message letting you know you have a new message and then you just open your email and read the attachment, or log into your account and enjoy the message.
As technology improves, check back here often and we will provide you information if a company allows you to send and receive free fax messages with your own number.
Test drive RingCentral and fax free for 30 days
Test drive the top internet fax services.